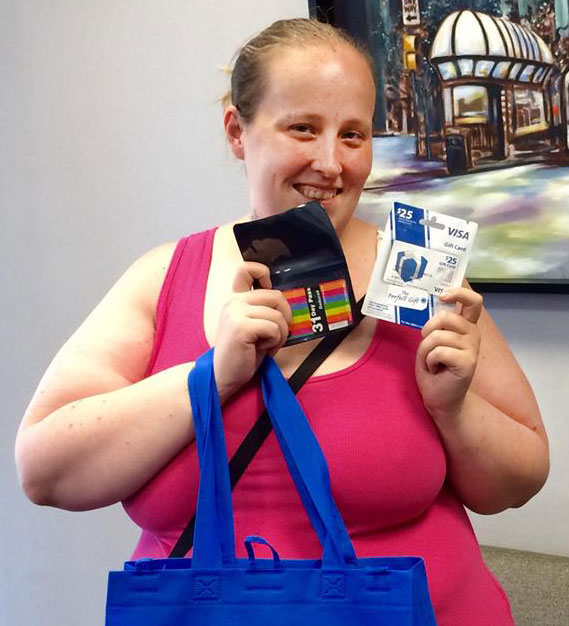 Congratulations to Amber Wilson who won our 'Why I Dump the Pump' contest on Facebook with the following response:
"I've rode the bus since I was in eighth grade. I have found that in any situation I can count on the reliability of the Citilink bus routes. The cost is efficient for any income level. Anytime I ride, I know I am up for an adventurous time, whether it be conversation, sites, new people, whatever it may be a ride on Citilink never disappoints." – Amber Wilson.
Ms. Wilson shared "I was glad to get the Facebook message (that she had won) because it has been a rough time lately and I was glad to get some good news for a change". She plans to use the gift card to renew their membership at the Renaissance YMCA for the kids and looks forward to exploring more of Fort Wayne using the unlimited ride monthly bus pass.