The easiest way to purchase bus passes
Token Transit allows you to purchase and use bus passes directly on your smartphone.
Get started by downloading the app from the App Store (for Apple devices) or Google Play (for Android users).
DOWNLOAD ON THE APP STORE
GET IT ON GOOGLE PLAY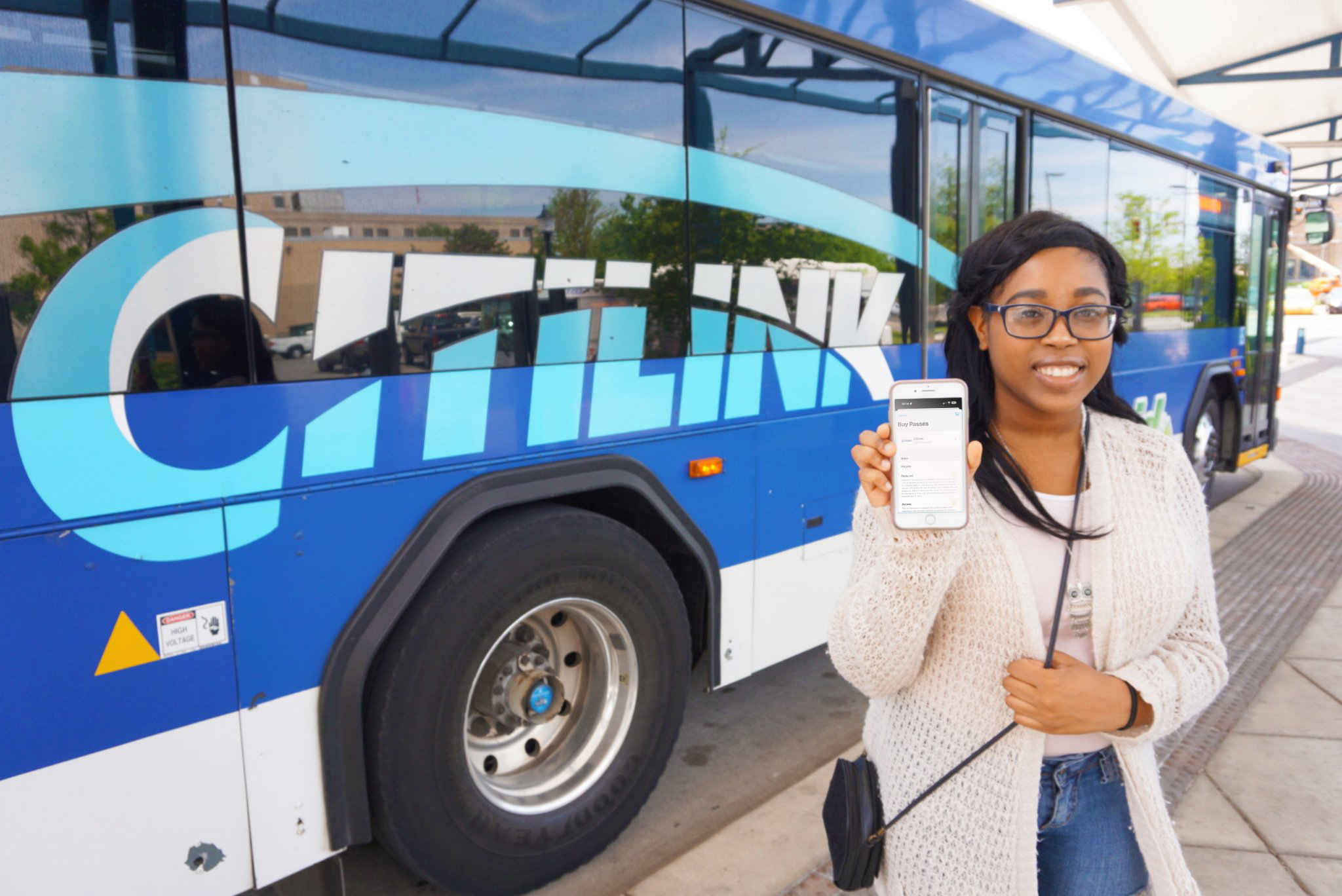 1. Tap "Buy Passes"
After you've downloaded the app on Apple or Google Play and set up your account, choose "Buy Passes" at the bottom of the screen.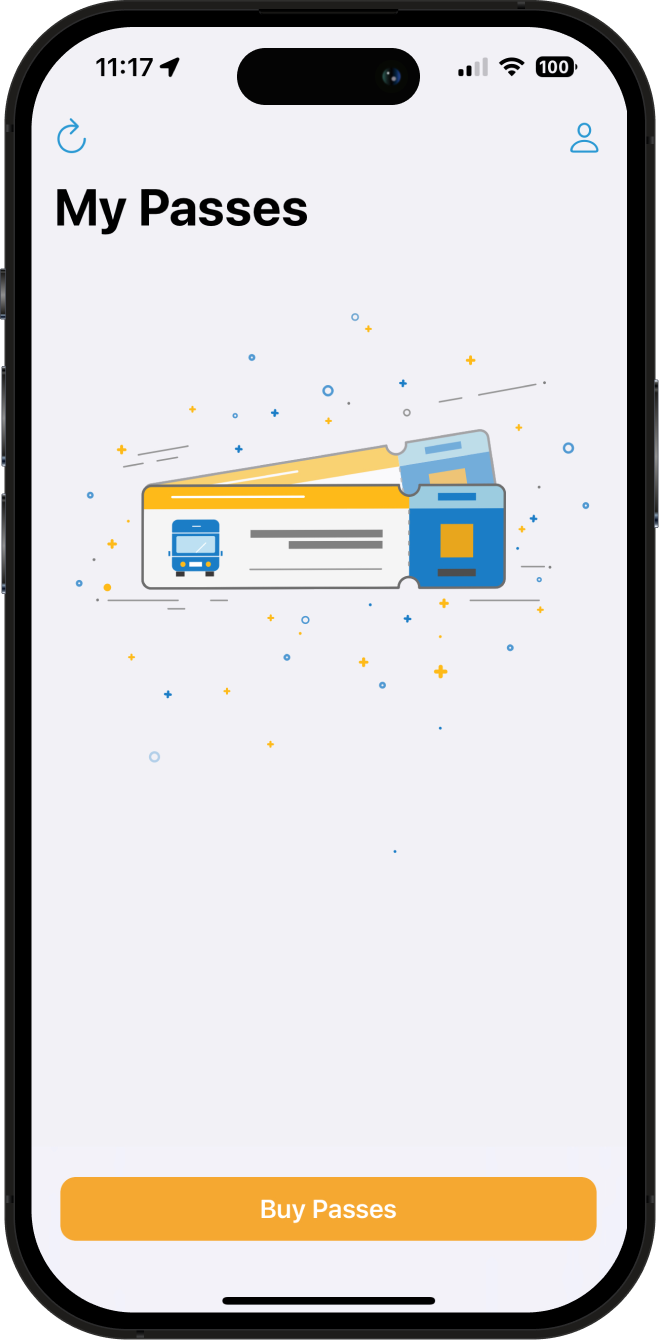 2. Choose pass options
Select Citilink as the agency, choose the type of rider and fare you want, and complete your purchase.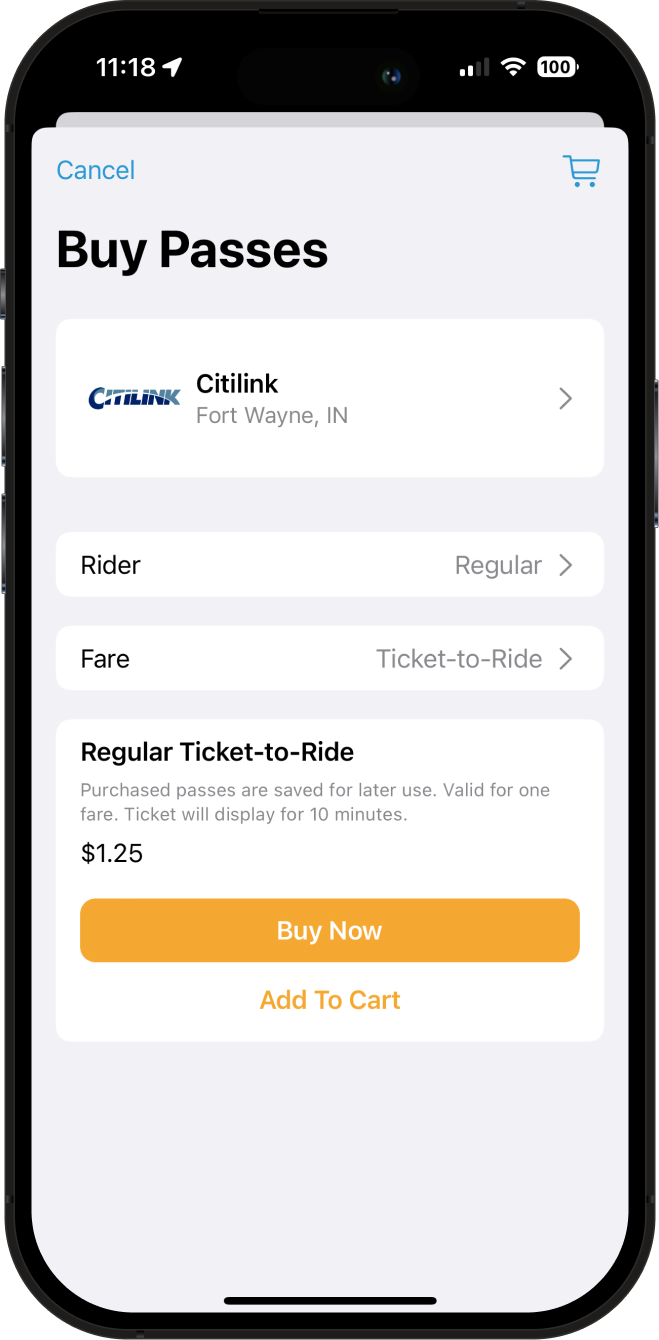 3. Use your pass
When you're ready to ride the bus, tap the pass on your phone to activate it and show the digital ticket to your driver.
Please note that once you open your pass, the pass is valid and active.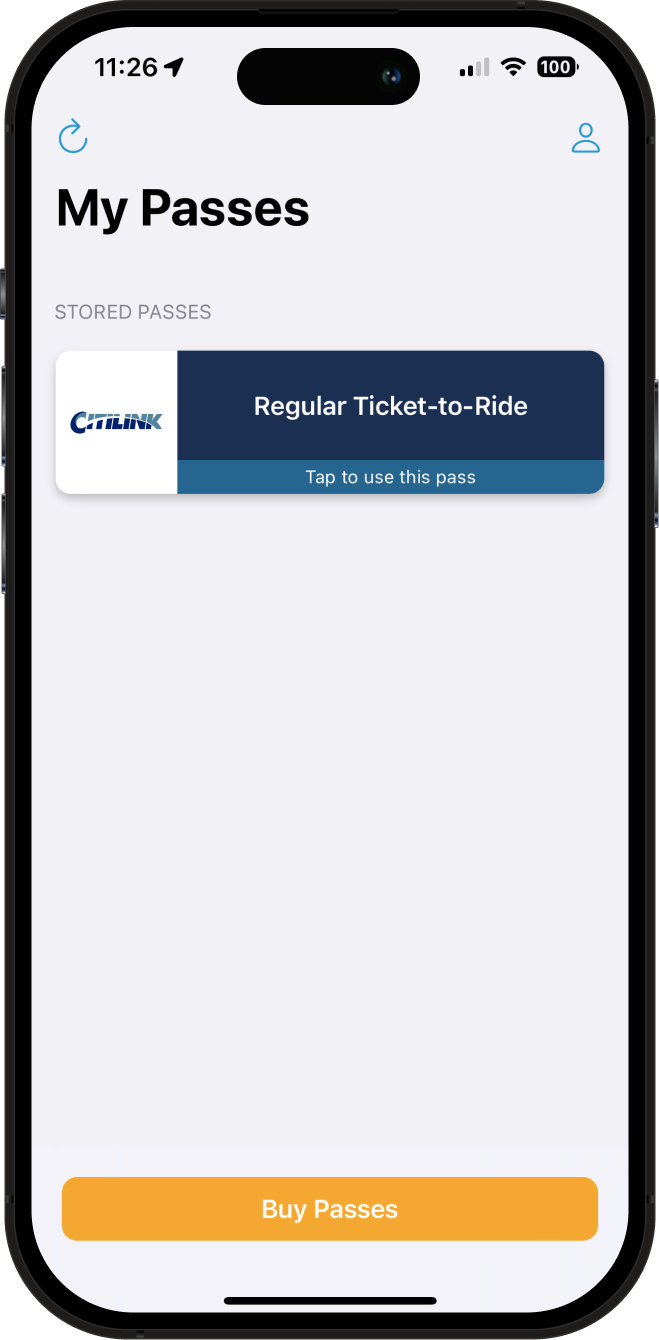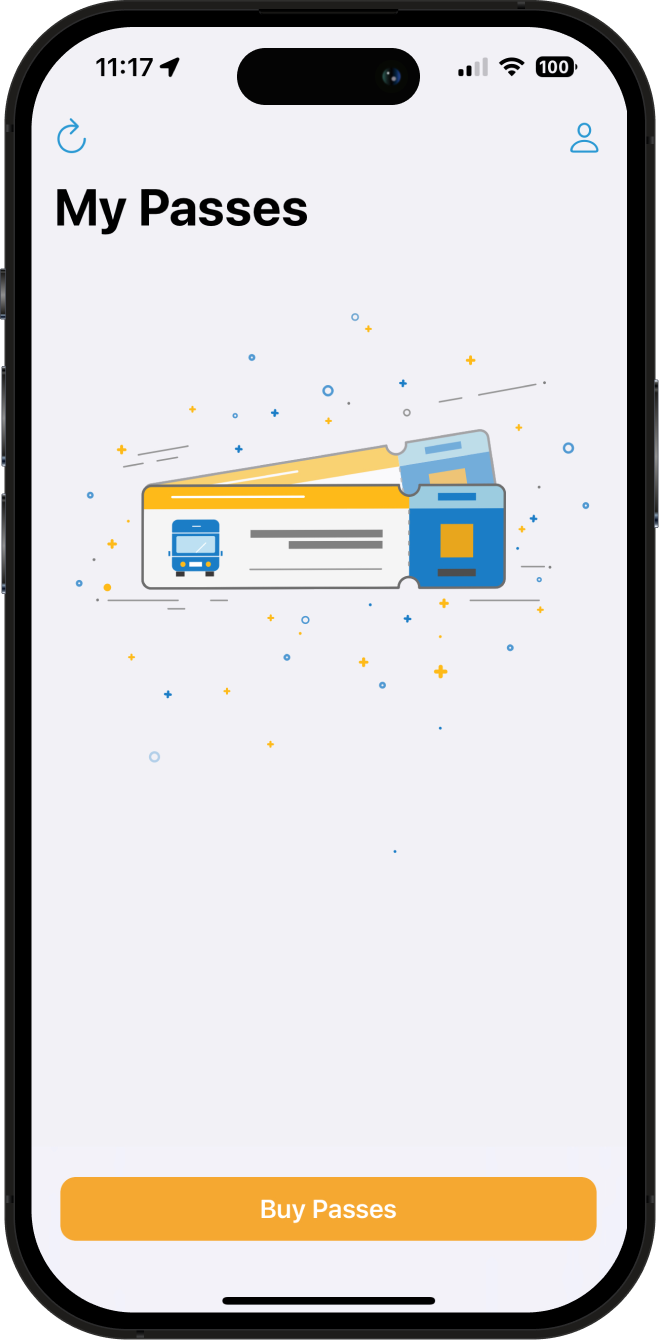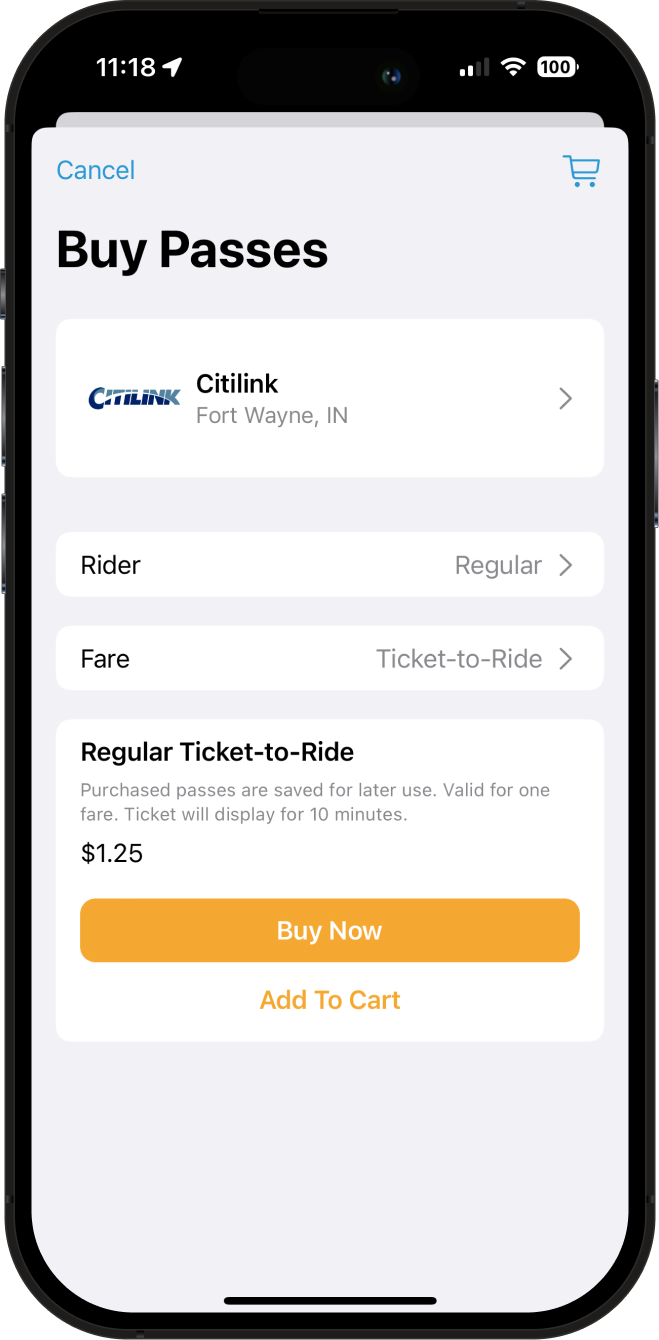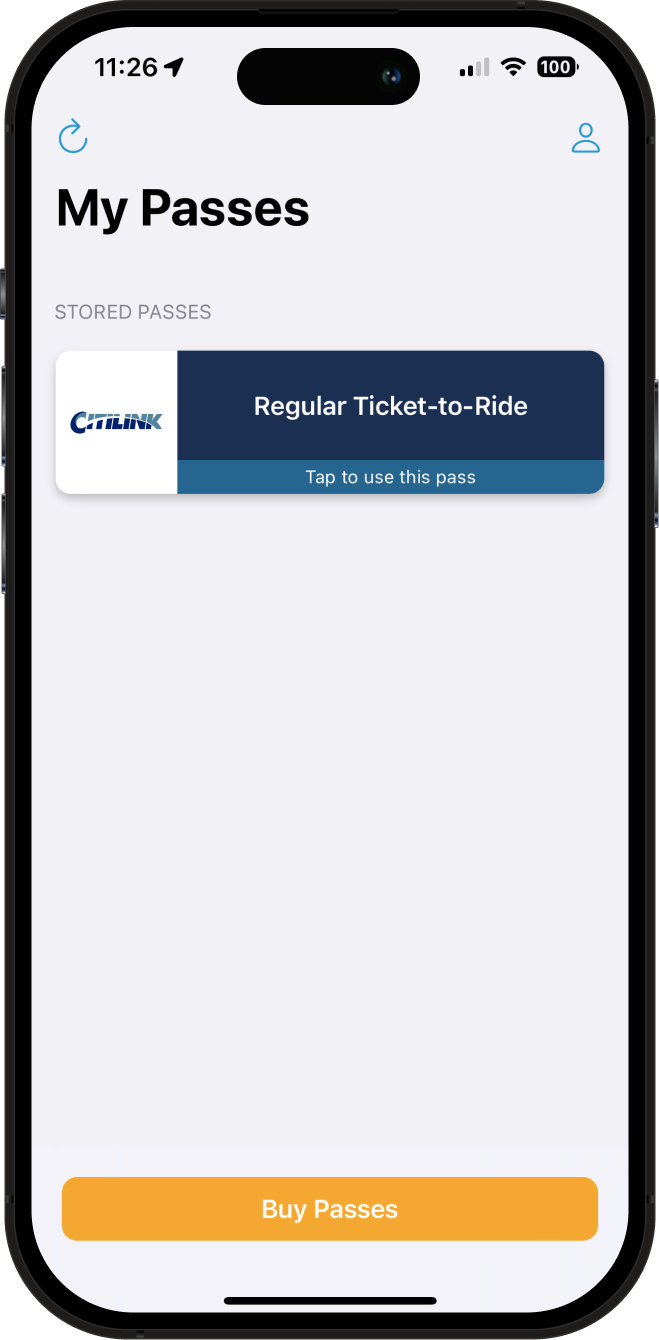 Reduced Price Passes
Citilink ID required for reduced pricing
This pass is offered to youth (ages 5-18), people with disabilities, senior citizens (ages 60+), and Medicare Card Holders.
PURCHASE PASSES ONLINE
Access Pass
The Access pass is intended for use by people with disabilities who are pre-certified as eligible for Citilink's Access service.
LEARN ABOUT CITILINK ACCESS